Google Search Ads are getting more Text

The biggest update to Google AdWords in 15 years is about the land.
Expanded Text ads will allow advertisers using Google's Search platform to include twice as much text in an ad as before, opening up more opportunities to tell potential customers about their product and give them a compelling reason to click through to their website.
Text limits in the new Expanded Search ad will be raised to 140 characters (Hello Twitter!), making Search a more powerful beast than ever before.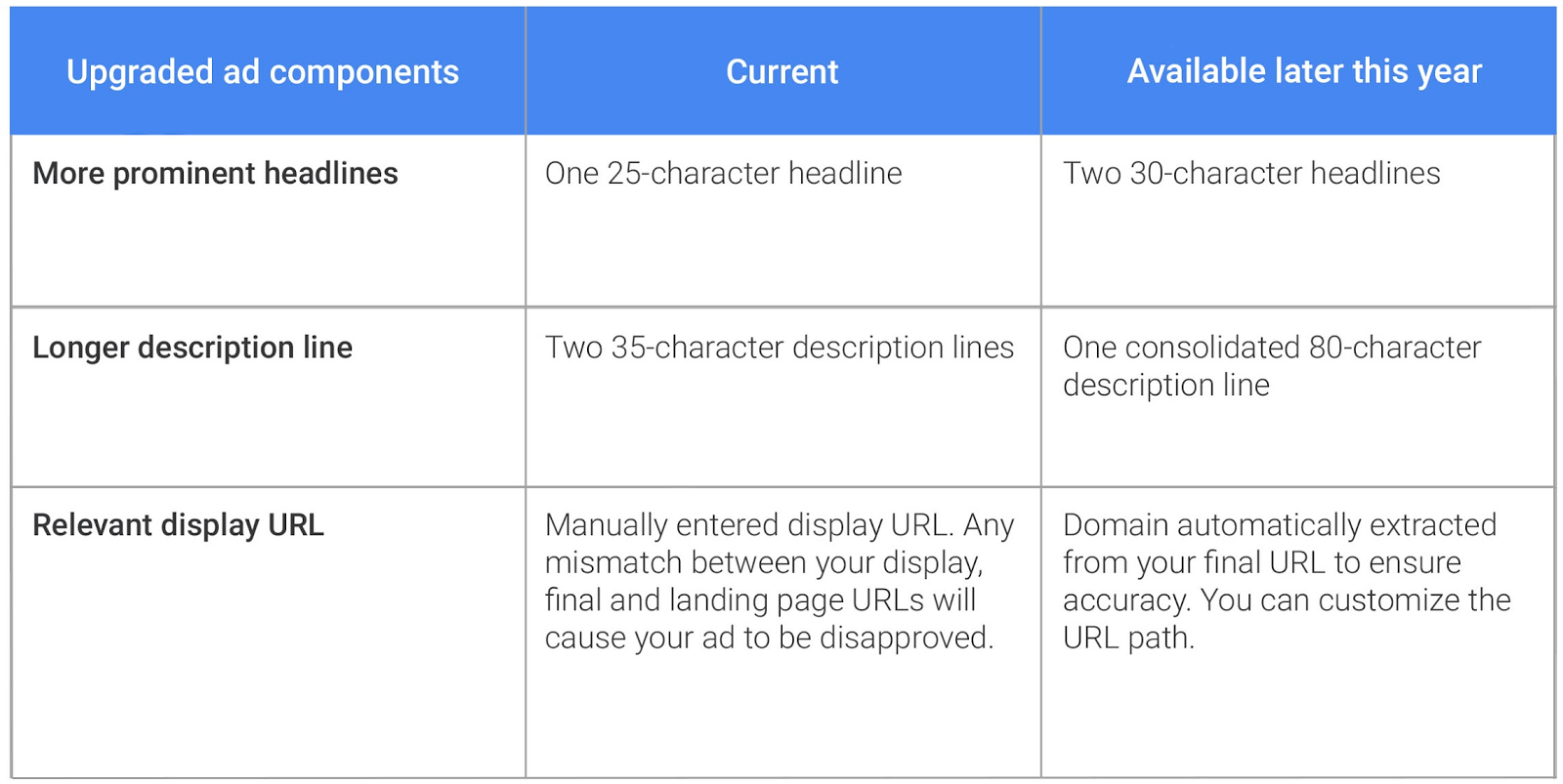 The update has been in testing since earlier this year and, like the introduction of call extensions, is expected to boost response rates for Search ads considerably – potentially by as much as 20%.
There has always been plenty of reasons to take advantage of Google's latest Search advertising features but updating ads to the new Expanded format is likely to prove even more crucial when capturing that super-valuable Search traffic.

This update follows Google's streamlining of Search results early in 2016 to create a consistent experience across both desktop and mobile versions of the search engine. This included killing off right-hand side ads – immediately making those top Search Ad positions even more important in maintaining market share and quality of response.
The shift to Expanded Text Ads is likely to have an equal, if not greater, impact – making early adoption essential to preserving Paid Search campaign performance, and making those top ranking Ad Positions all the more desirable.
https://www.rhadvertising.co.uk/wp-content/uploads/2017/12/google-logo-2.png
1285
2000
Tom Ritchie
https://www.rhadvertising.co.uk/wp-content/uploads/rh-web-logo-1.png
Tom Ritchie
2017-06-06 12:57:30
2018-10-03 11:40:58
Google Search Ads are getting more Text