RH Named in The Drum's Top 100 Independent Agencies Census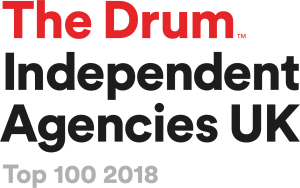 We are delighted to announce that we have been listed as one of The Drum's Top 100 UK Independent Agencies for 2018!
This is the second year in a row that we've been recognised in the Independent Agency Census, which celebrates the country's best-performing agencies. This year, we climbed to position 31, putting us in line with some of the finest agencies outside of London.
To determine the rankings, six financial metrics are considered including; turnover, turnover growth, turnover percentage growth, turnover per head, gross profit and gross profit growth. It's the most comprehensive study of its kind in the UK which analyses over two years' worth of financial data.
The RH team are extremely proud to have been ranked so highly this year alongside some of the very best in the business – what a brilliant start to 2019!
See the full list of agencies here.