Clearing 2019 – What to Expect and How to Prepare
Spring has only just sprung and the summer, along with A Level Results day and the melee that is Clearing, seems a long way off. But now is the time UK universities should be giving real consideration to this year's Clearing strategy!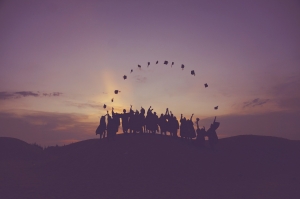 Anyone who works in Higher Education will know just how crucial the Clearing period is for Universities to obtain applications. It's the final opportunity for prospective students to apply or alter their undergraduate degree choices
Factors such as demographic decline (there are less 18-year olds in the UK now than there were five years ago), the cost of education, and the rise in non-academic routes into the world of work, mean that encouraging young people to apply to university is increasingly challenging.
On top of those factors, young people are also better informed and more discerning by default. They have access to more information than ever before and the way they receive that information – online, via mobile devices, content formats, and peer recommendations – is constantly evolving./li>
How do Universities Achieve Cut-Through and Effectively Capitalise on Clearing?
A well-directed marketing strategy is an essential element of achieving recruitment targets in a crowded marketplace, where every University in the country is vying for attention.
We've reviewed the performance of multiple Clearing campaigns, tracked trends over the last 5 years, and distilled the key learnings from 2018, to help universities get a better picture of what to expect and how to prepare for Clearing 2019.
 
Summarising Clearing 2018
2018 was the most competitive Clearing on record and saw more Universities entering the market, and committing more budget to recruitment marketing, than ever before
Competition was highly evident in the PPC marketplace – average CPC's peaked 42% higher than their 2017 equivalent
Universities which began their marketing activity earlier saw high value from engagements made during 'Pre-Clearing' in late June/July. This allowed:

Better opportunities to engage students early
Development of a leads database for target programmes aligned to their requirements
More agility in marketing communications and ad expenditure

Results Day marketing was expensive and competing for Share of Voice on digital platforms required big advertising budgets. However, making use of Search marketing, Click to Call, and re-targeted ads gave the best opportunity to secure response from unplaced students.
 
What to Expect in 2019
Students are changing their mind more frequently. There is an increased likelihood that individuals will change the subject they wish to study or use Adjustment to get into a University they prefer – even if they already have a firm place.
Students are making fewer positive actions prior to collecting their A Level results. This makes engaging them more challenging, but also offers the most proactive Universities a greater opportunity to convert interest into applications.

Encouraging people to register interest prior to Clearing is a good tactic, but UCAS data also shows that simply visiting a University website prior to receiving their exam results has a positive influence on applicants.

Clearing students expect a quick response. Universities which implement multiple forms of contact point – including Chat facilities, Webinars, and third-party platforms like Facebook Messenger – will to a broader spectrum of student.
Young people don't gravitate to any single platform or social network. Universities which engage prospects through integrated marketing and maximise their visibility through intelligent touchpoints are going to see benefits.

Data shows that Facebook is losing market share to other platforms such as Instagram, Snapchat, and YouTube. Special consideration should also be given to high propensity of smartphone use in the student demographic, making a mobile marketing strategy essential.

Key Recommendations for Clearing 2019
Begin 'Pre-Clearing' marketing early to respond to shortfalls and benchmark your position in the marketplace, allowing you to adapt your strategy in-line with real-world conditions.
Invest in content and create specialist Clearing resources, videos, blogs, web content and YouTube playlists etc. This will help engage with students as they enter the market and seek answers to questions around Clearing – not everyone will be waiting until they have their exam results!
Leverage first-party data and programmatic channels to reach prospective applicants at scale and build a dynamic lead database.
Build device-specific strategies to account for high mobile use among students – especially across social media, and direct response formats like Click to Call
Focus on pure direct response channels on Results Day – and schedule/pace ad budget early to capitalise on unplaced students access digital channels
Measuring the impact – and value – of Clearing marketing is essential. Ensuring tracking and attribution is in place for things like Google Analytics, Google Ads, and Facebook will allow Universities to optimise their ad spend more efficiently. Creating Remarketing lists, segmented based on recency and value, will provide a fantastic opportunity to re-engage with prospects as they make a decision.
 
To find out more about how we can help your university get great results on Clearing Day, take a look at our Services page or feel free to get in touch!